Welcome to Matus1976's Akira Bike Project - Building a fully functional high performance recumbent motorcycle inspired by Kaneda's ride in "Akira"
Following is a short, 20 image build history of the prototype
This is a basic functional prototype, it is not weight or performance optimized but instead is a simpler implementation meant for testing the basic geometry and dynamics. The prototype will go through a few design phases, including engine upgrades, and once testing is completed a completely new bike will be built integrating the results of testing with all new, high end components.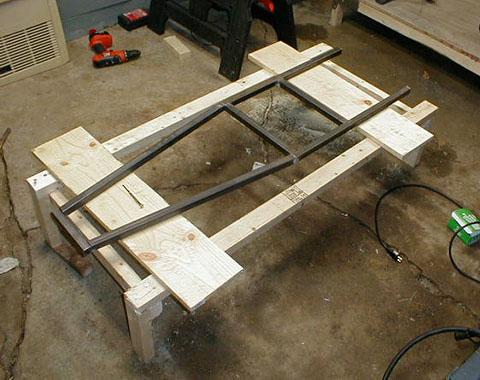 Starting on the base of the frame, as well as a wood working platform. The prototype is made mostly from square tubing to facilitate easier fabrication.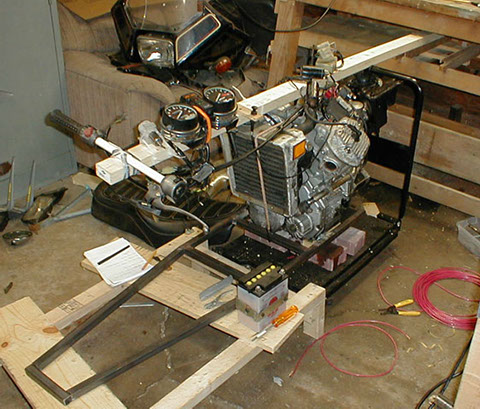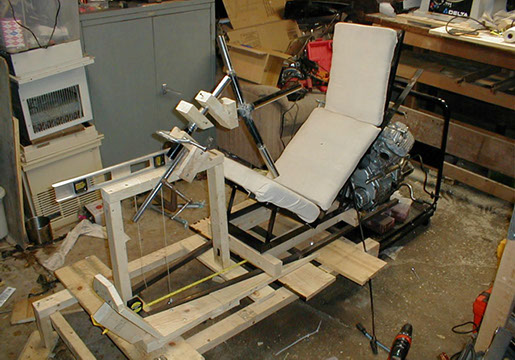 Ergonomic mockup of the seat and steering controls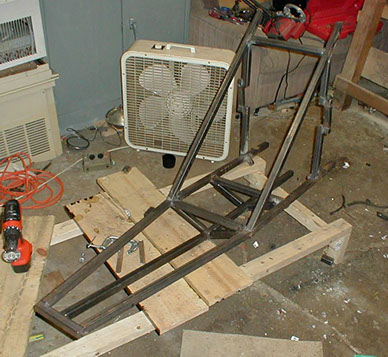 The rear half of the frame in progress as well as the underside triangulation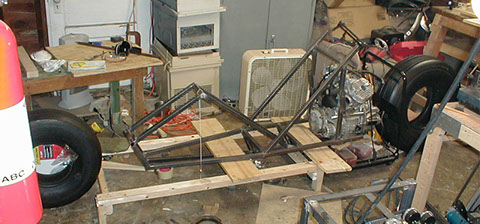 The front of the frame in progress, and wheels stationed to give an idea of what it will look like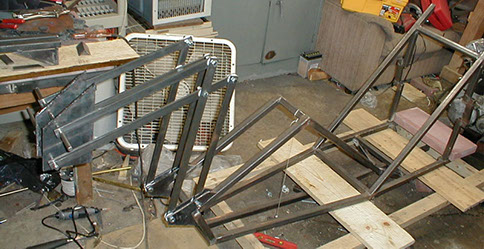 The virtual pivot assembly for raising the front end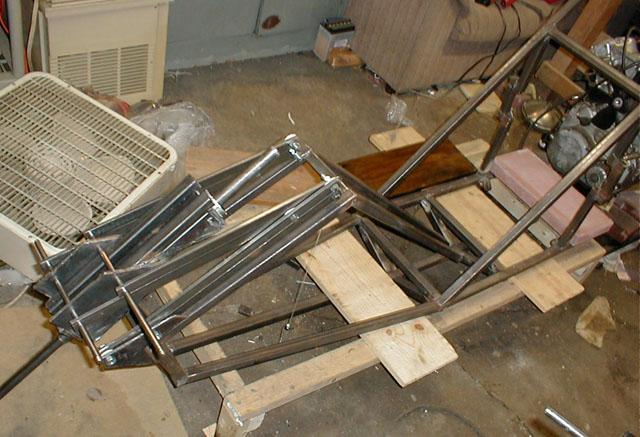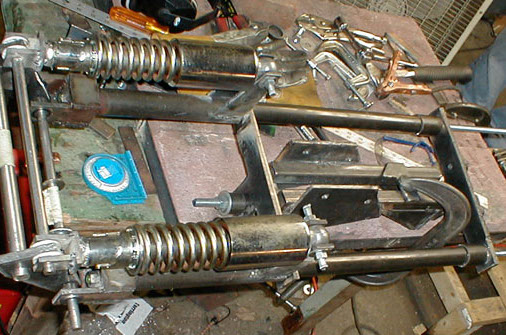 Front fork under construction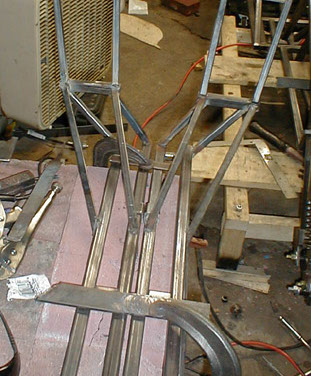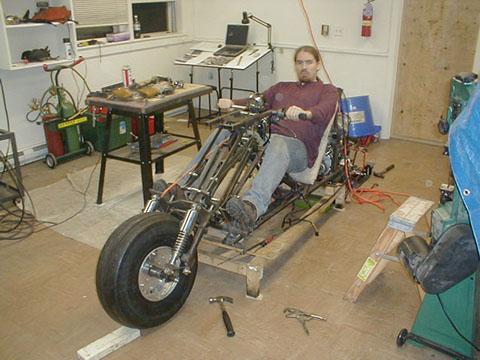 Front wheel mounted, fork and virtual pivot assembly added, with the engine mounted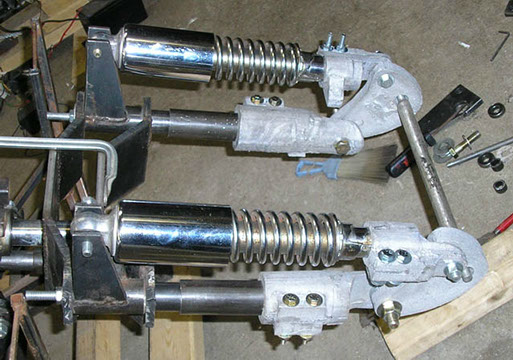 Updating the front fork ends from welded steel to cast aluminum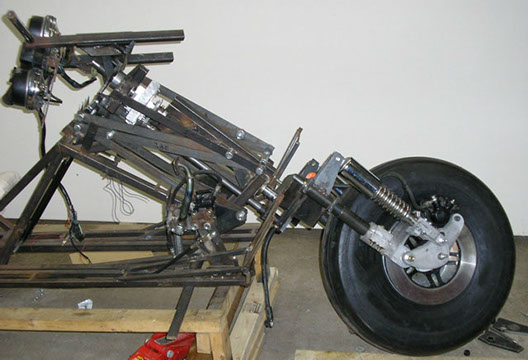 The front end with foot controls and handlebars added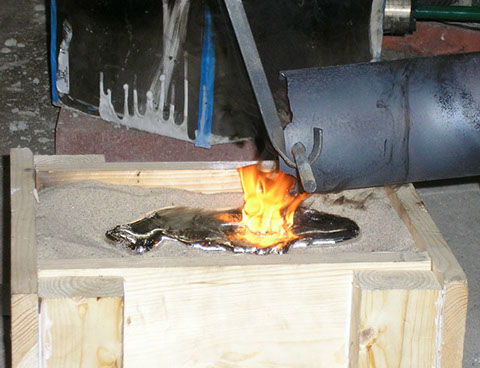 Action shot of aluminum casting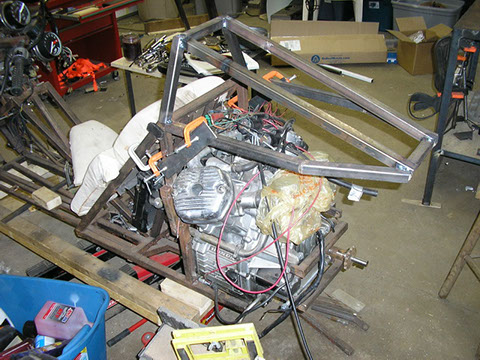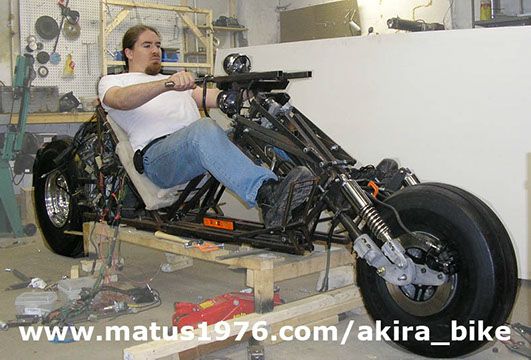 Everything in place for a mockup
Adding the hardtail and rear wheel mount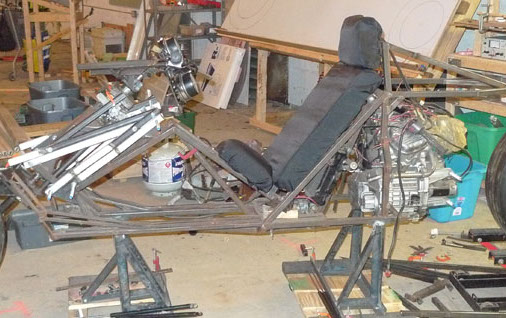 Updating the seat to multilayer foam and nylon covering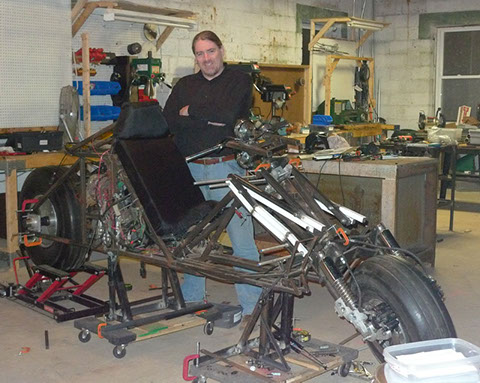 Virtual Pivot point beefed up, resting on the work stands, and rear wheel in place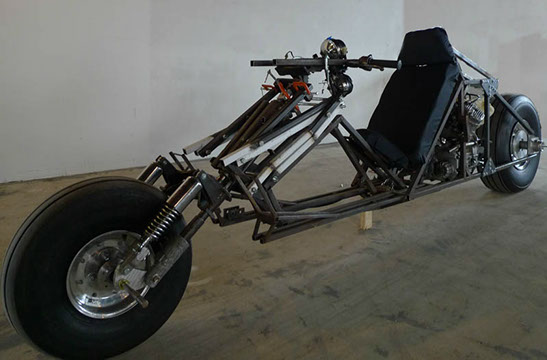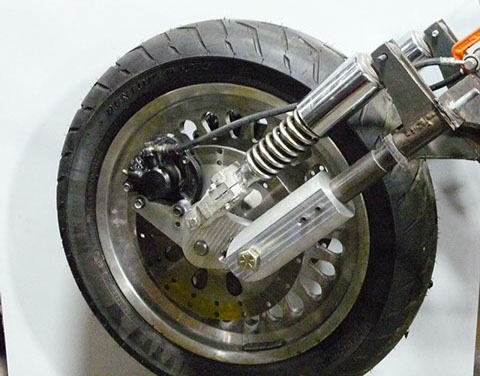 Updated front end with CNC parts and a new front wheel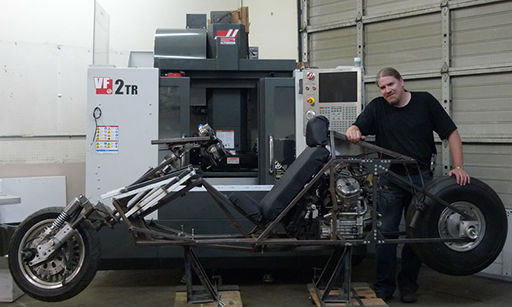 Rolling Chassis with updated front end and myself posing in front of the CNC
See "Progress" for detailed updates
Help bring the fully functional high performance production Akira inspired motorcycle into existence...Contribute!


Contribute through Amazon affilicate purchases
Donate directly
go to crowdfund for more options